The Journey to Independence…

Ew India School Rankings 2021- 2022 (Top 10 Co-Ed Day Schools)
# 7 In Chennai

Ew India School Rankings 2020- 2021 (Top 10 Co-Ed Day Schools)
# 6 In Chennai

Private Education Awards- Most Nurturing Early Years Environment- Chennai, 2022
Slide

Ew India School Rankings 2021- 2022 (Top 10 Co-Ed Day Schools) # 7 In Chennai
Slide

Ew India School Rankings 2020- 2021 (Top 10 Co-Ed Day Schools) # 6 In Chennai
Slide

Private Education Awards- Most Nurturing Early Years Environment - Chennai, 2022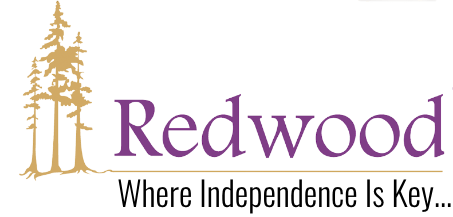 Admission and Registrations Open @ Redwood
For clarifications contact: Redwood Admissions
95001 24257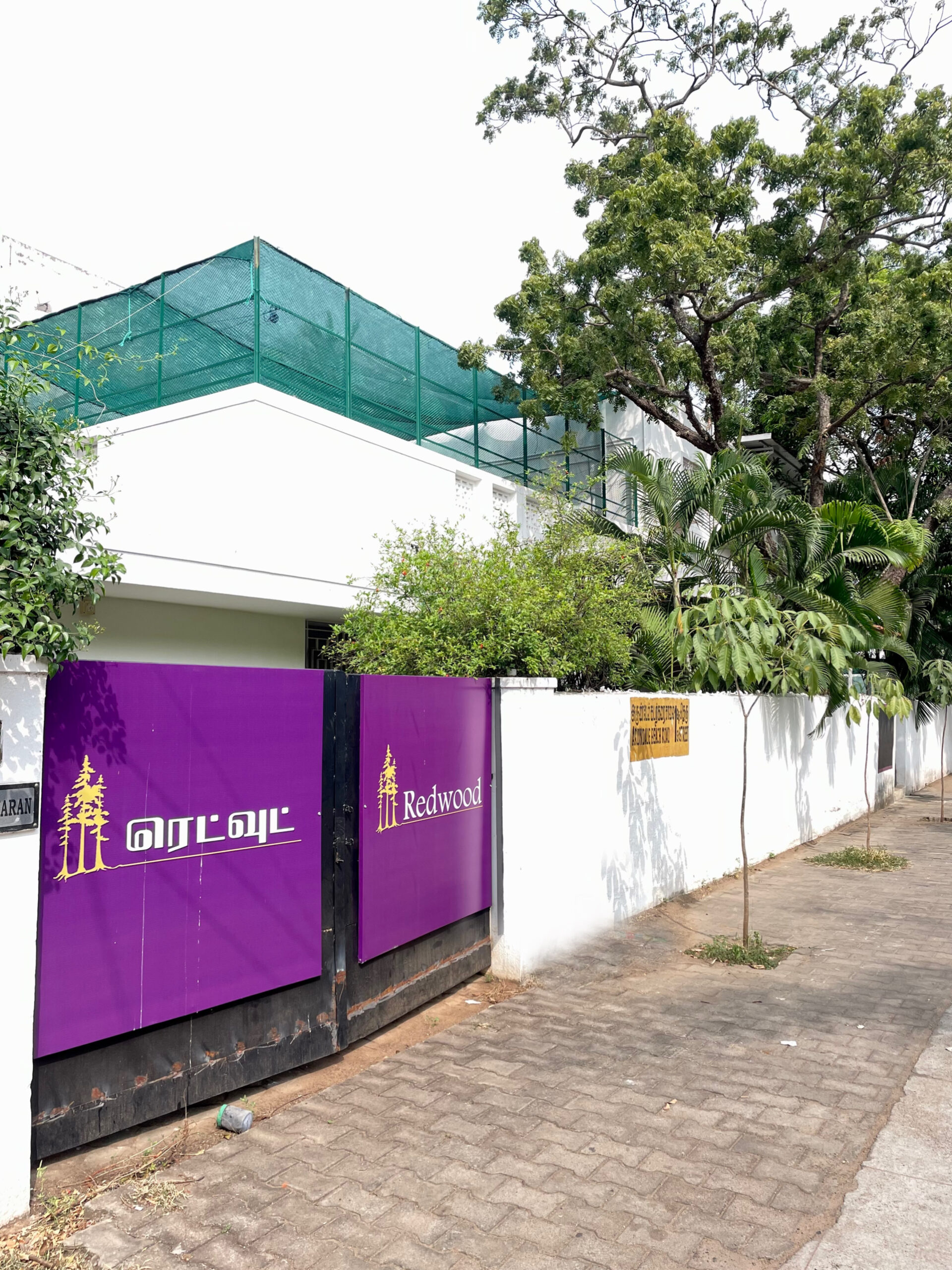 Campus 1:
Primary (2.6 to 6 years)
10/19 Arundale
Beach Road, 1st street,
Besant Nagar,
Chennai – 600090.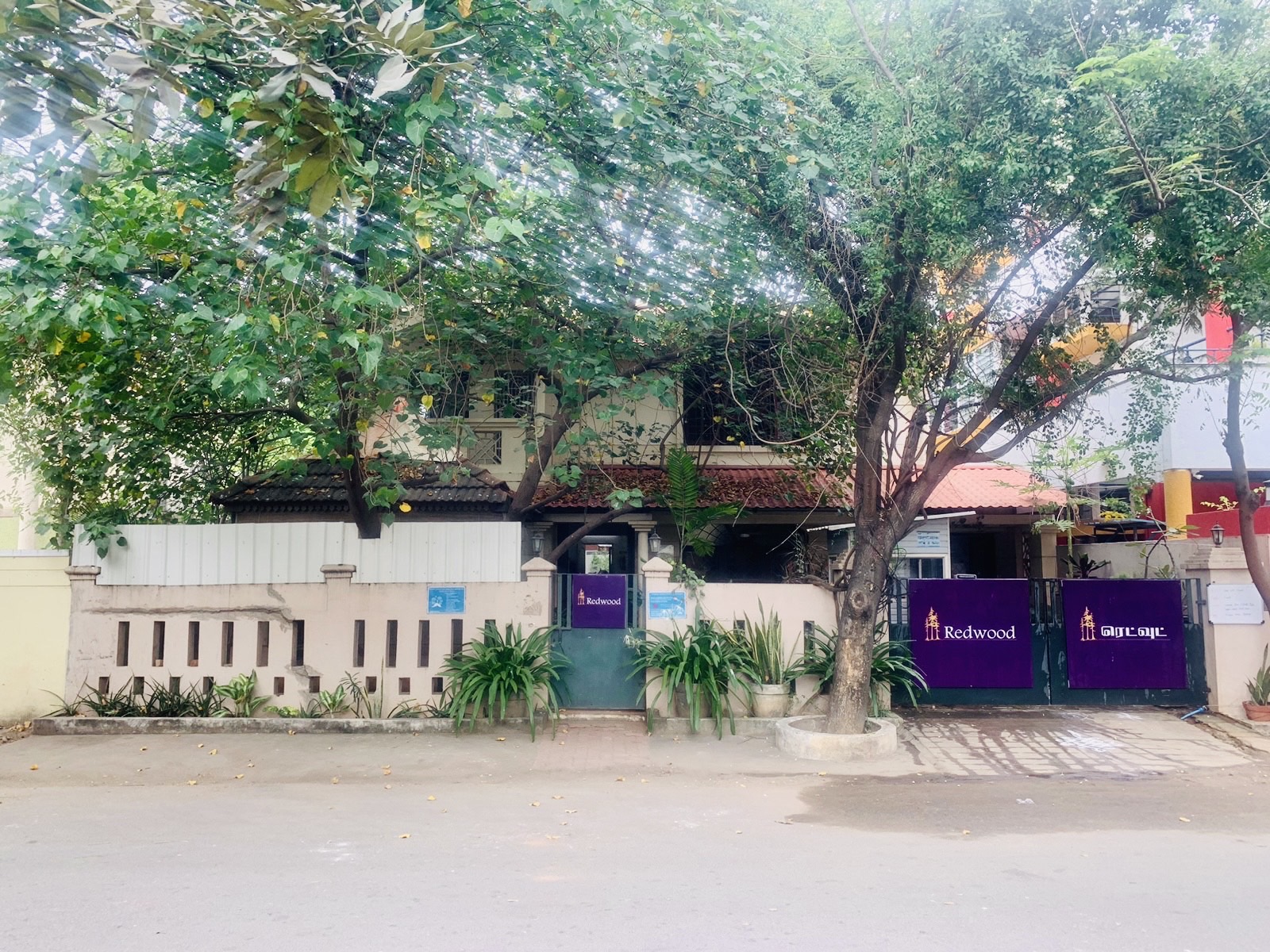 Campus 3:
Elementary (6 to 12 years)
No. 34, Raja Street,
Kalyani Nagar,
Kottivakkam,
Chennai – 600041.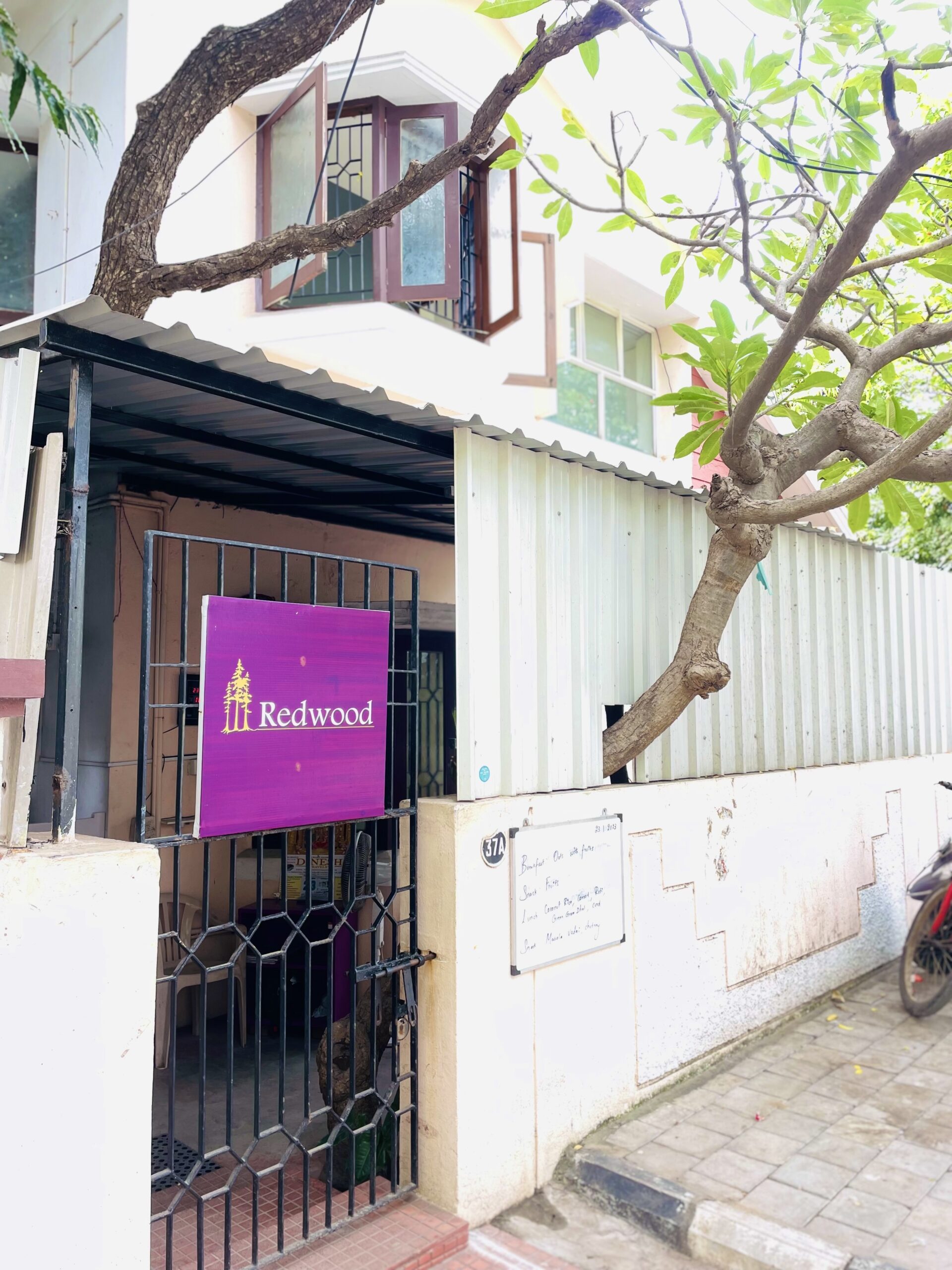 Campus 2:
Toddler (1 to 2.5 years)
No: 30 A, Rukmani Street,
Besant Nagar,
Chennai – 600090.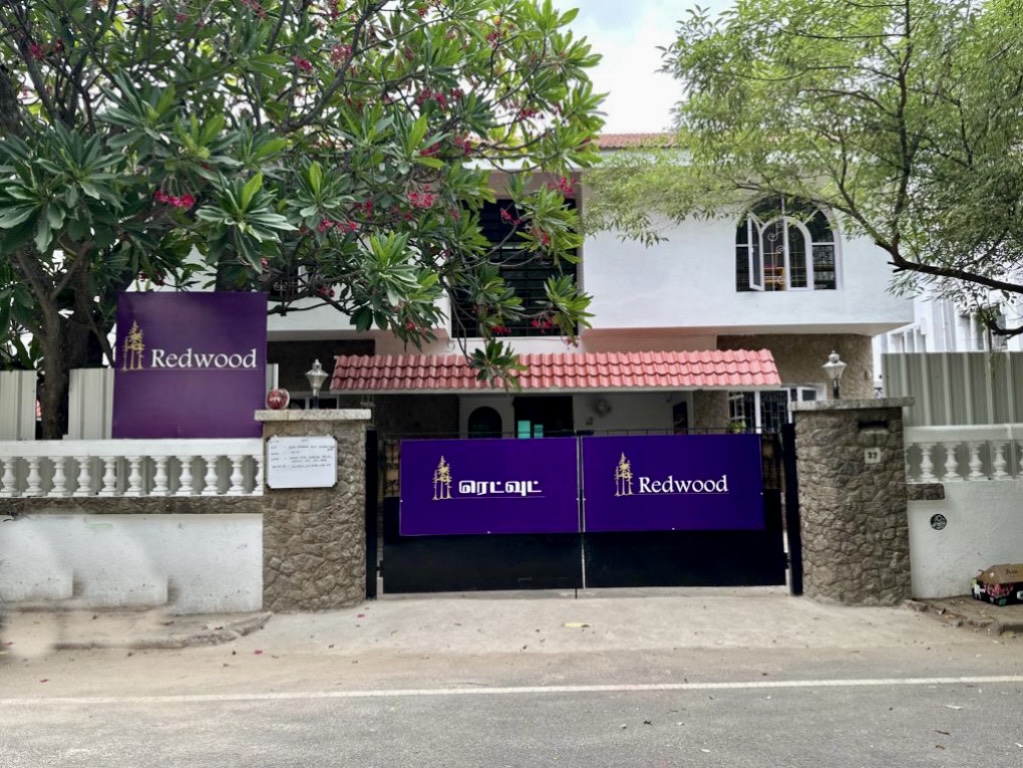 Campus 4:
Toddler (1 to 2.5 years)
Primary (2.6 to 6 years)
No. 37, Mc Nichols 2nd Lane,
Chetpet,
Chennai – 600031.
Redwood Montessori School
– Where Independence Is Key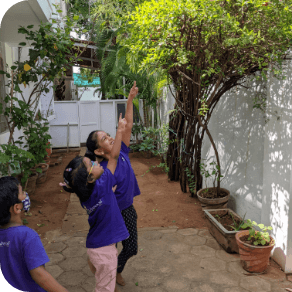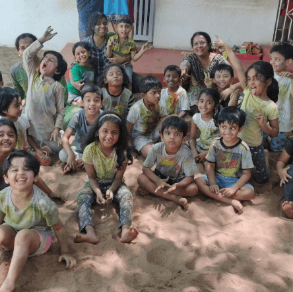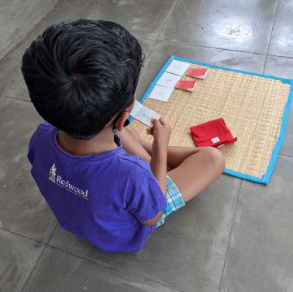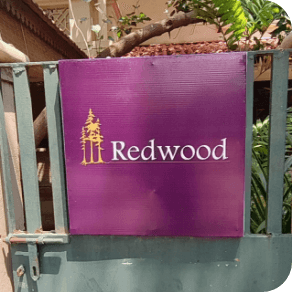 Slide
" Wanted to share our experience with the school. Firstly, Madhura and Shankari have established an ethos for the school that incorporates the best of Indian values, a family like and safe environment and the encouragement of unbridled curiosity, experimentation and independent thought. Our daughter loves every minute and we have seen her grow into a well balanced and happy individual that has a positive and grounded outlook on life and a fierce desire and determination to make an impact on the world. Redwood truly is a magical place! "
-Vel and Saranya, Parents
Slide
" I am a very happy & satisfied parent of Redwood. . It is so important to find the right school for a child during the formative years of schooling & education. And Redwood was an excellent choice we made! Redwood is one of the few best #Montessori schools in Chennai. My son s & my journey with Redwood has been for almost 5 years....wonderful experience for both of us. They are always there to address all concerns, be it significant or otherwise. Redwood always listens... Redwood cares. Excellent teachers, well trained support staff who are fondly called akkas, organised admin and accounts, staff and passionate and efficient leadership!! "
Slide
" Redwood Montessori had been our top choice from the day our son started walking. We fell in love with the school's home style setup and help-yourself environment. Moreover, the class sizes are small enough that every child is given ample personal attention. Arjun looks forward to being with the "Aunties" everyday and learns new skills each time. Even during the Pandemic, the teachers went out of their way to accommodate all our specific needs. I recommend Redwood very highly to anyone looking to give their child a well rounded learning experience and familial atmosphere."
-Archana Gopalkrishnan, Parent
Slide
" Very happy with Redwood! My daughter still continues with them. They focus on all aspects of learning and not just academics. The staffs are very polite and responsive. Overall its a very Positive and Hygienic environment."
- Archana Krishnan, Parent
Slide
" The Redwood community is very warm and nurturing, equally kind to each and every one of its children. I love that in a world full of gadgets and tightly scheduled classes, my children have been given the time and space to dig in the dirt, climb trees, do experiments, play football, read books and much more. My older son has moved seamlessly into a traditonal school with tests and marks, and remembers his days at Redwood very fondly! "
- Shona Santhanam, Parent
A Glimpse Of Life At Redwood
From Farm to Table, our organic food is a favourite!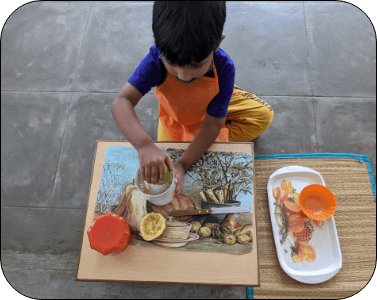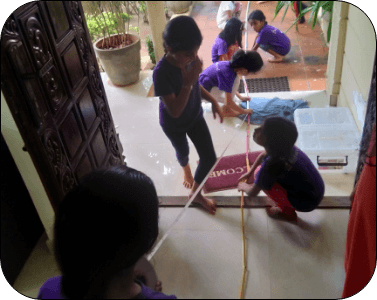 The Montessori approach connects the studies of the physical universe, the natural world and human experience.
Take a sneak peek into the growth of Redwood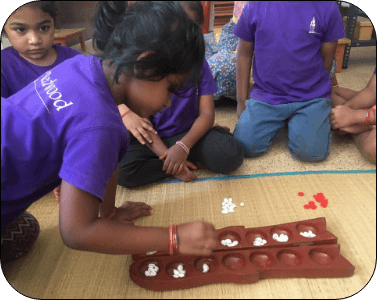 We are creating a community of self confident individuals by aiding their developmental, physical, emotional, social and cognitive needs.
Age Group: 13 Months (Or From The Time They Begin Walking) Onwards
Welcome to our next mini society – or better known as Redwood's House of Children or The Primary.
Age Group: 2 And A Half Years To 6 Years
The six year Montessori Elementary Programme comes with a unique perk. It makes the children experience being the youngest, the middle and the oldest! Each stage offers opportunities for the children to practise different skills.
Discovery Programme At Redwood Montessori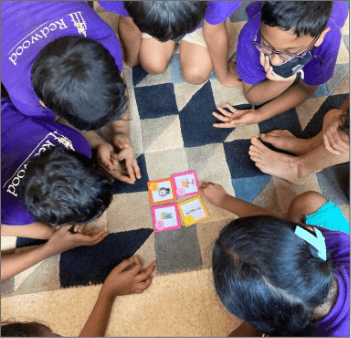 The Myth class offers more than just stories from mythology and folklore It includes a range of interactive stories and read-alouds, often centred around a theme. The aim is to expose children to a range of diverse themes, through stories, and to harness their creativity and critical thinking skills, through participatory activities and discussions.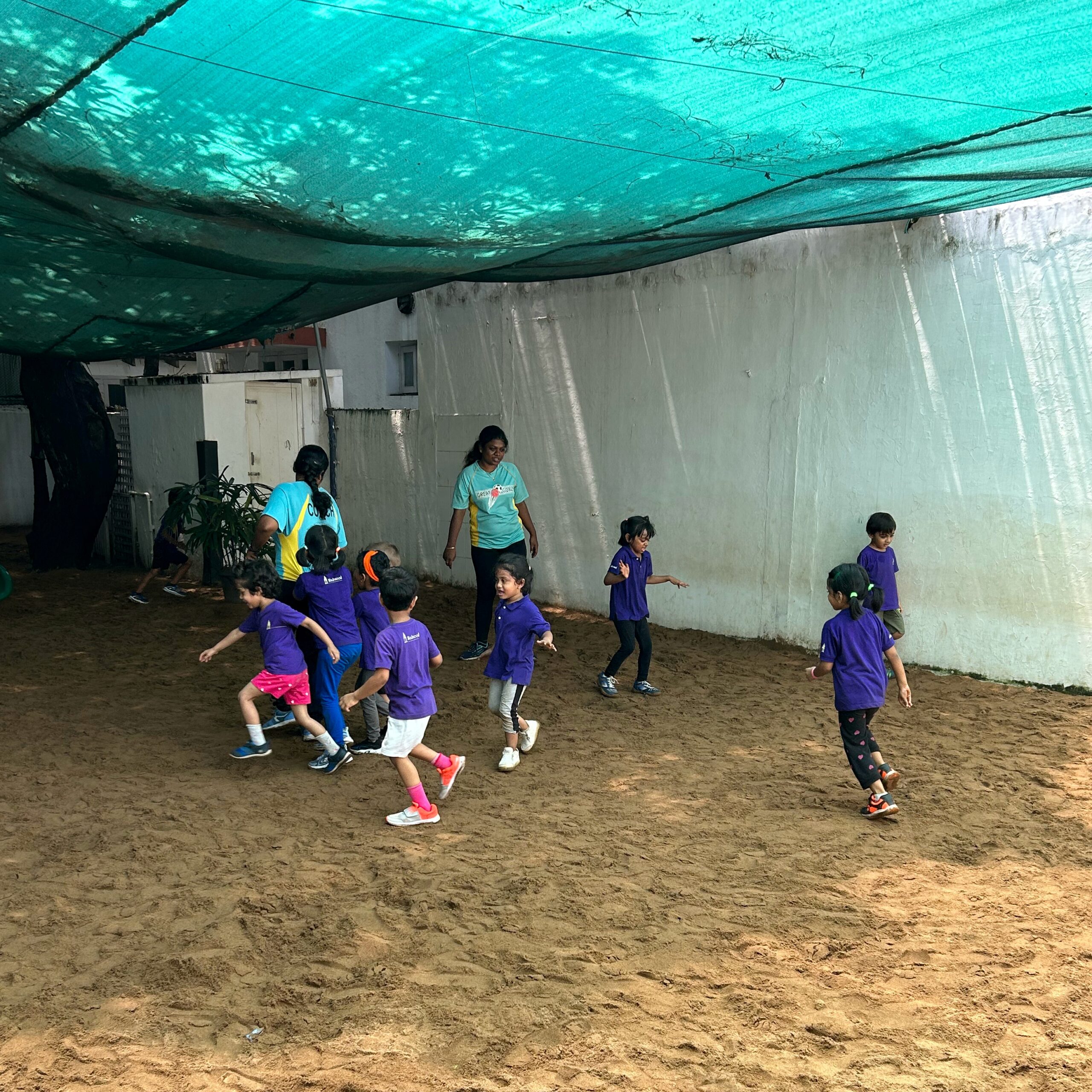 The primary objective of Great Goals' MultiSport programme is to introduce young children to sport. The focus is on the ABCs of sport – Agility, Balance and Coordination – along with basic instructions. Multisport is offered to the House of Children and the Elementary Communities.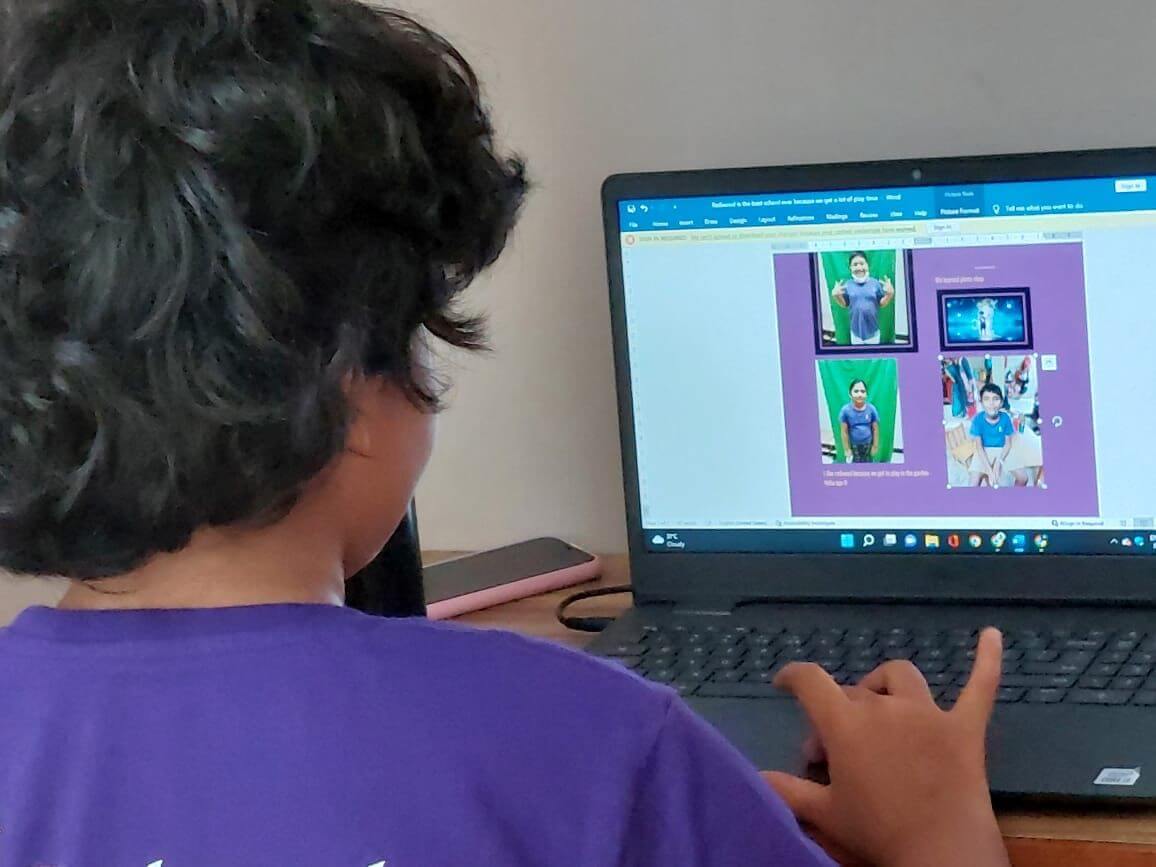 The Computer Science sessions by the UpSchool Project focus on giving the Redwood Elementary community a broad exposure to Technology and enable them to use technology with logic and be creative. Computer Science is introduced to the Older Elementary children with a topic/ theme and is worked on with a project in mind- be it creating websites with WIX, creating simple animations using Scratch, manipulating images with Python, creating apps with App Lab, creating newsletters with Word and more.
Our Associations ( Past & Present )
Looking to be a part of the Redwood Community?