Madhura Visweswaran
Principal And Founder
"Redwood is not a place or a Person, but to me something much more. It exists intangibly everywhere and is woven inextricably to my life. The children are the heart of Redwood and I always feel I have 150 and not 1 child. Even when they leave Redwood, their contribution to my growth remains. Each new child and parent is a new addition and each of them teach me something new!"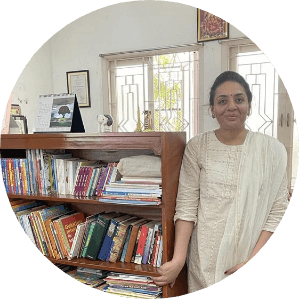 At Redwood Montessori, we truly believe a child can create themself with the right tools. And we happily enable their individual visions, making sure they have everything they need. Be it room for movement, materials for exploration, a community of peers, and the freedom to discover and work, we bring all the moving pieces together to create limitless possibilities for a child. All the while observing and ensuring they are progressing academically and emotionally .
Providence is the boon behind the inception of Redwood Montessori. The founders, Ms. Shankari Subbiah and Mrs. Madhura Visweswaran met as colleagues in 1997, went on their individual paths to circle back and reconnect 12 years ago, due to their astoundingly similar values on how to give children the best in their most impressionable age.
Thus Redwood was born. A place where both founders could let children grow and create themselves, build self respect and are not afraid of making mistakes. With their esteemed mentor guiding them at every step of the way, Redwood at every turn, is committed to do THE RIGHT THING.
This trifecta of two teachers and a businessman helped Redwood evolve from a school with 20 children to having over 1000 walk the halls in the 12 years that it has existed. Even after all these years, they remain the same two teachers, with just a little better power to delegate! Committed to helping children be part of a small and then a larger community, there has been no cutting corners in this incredible journey. It is built on belief and tremendous hard work throughout the years.
With no hierarchy in the staff and teachers as well, Redwood remains a collaborative workspace with constant upskilling which has only one objective – giving the children what they need. To never compare, disrespect or label but always assume the best- has been the mantra here from Day 1.
Redwood believes in supporting the parents to the fullest, so that children can actualise their potential. While Shankari manages all classrooms, Madhura aligns with parents for the best results. Interestingly they reconnected through their own children's education and have now become pioneers in an institution which is growing from strength to strength, and will continue to be the place which will always let children create themselves.
This environment comes with its own rules which children learn by being part of it . It is not what people think a free for all which seems synonymous with Montessori as does A lack of academic growth .
"Let them create themselves". 
 At Redwood Montessori, we truly believe a child can create themself with the right tools. And we happily enable their individual visions, making sure they have everything they need. Be it room for movement, materials for exploration, a community of peers, and the freedom to discover and work, we bring all the moving pieces together to create limitless possibilities for a child. All the while observing and ensuring they are progressing academically and emotionally .
Here, you get the chance to have purposeful work, intellectual exploration, social interaction, and peaceful reflection. And though that may sound too philosophical for the teeny ones, we at Redwood Montessori, make sure they have an environment where they can truly explore who they are.
This environment comes with its own rules which children learn by being part of it . It is not what people think a free for all which seems synonymous with Montessori as does A lack of academic growth .
We follow the Montessori approach and provide our children the right place at the right time to become happy, confident individuals, ready to face the world!
With a truly high standard in care and education, this is realised here everyday. At Redwood, we are fostering a lifetime of creative thinking and learning, by providing a carefully planned and stimulating environment. Then we let the children form within themselves the attitudes, skills and ideas that make them unstoppable.
Redwood Montessori School
10/19, Arundale Beach Road, 1st street, Besant Nagar, Chennai – 600090.
Redwood Montessori School
No. 37 A, Rukmani Street, Besant Nagar,
Chennai – 600090.
Redwood Montessori School (Elementary)
No. 34, Raja Street, Kalyani Nagar, Kottivakkam, Chennai – 600041.
Campus 4
(Commencing from June)
Redwood Montessori School
No. 37, Mc Nichols 2nd Lane, Chetpet,
Chennai – 600031.
At Redwood Montessori School LLP, we surround our students with consistent, well- educated, positive role models who love learning and are passionate educators, certifying that all of our lead Adults hold Montessori credentials through the Association for Montessori International (AMI), or The Indian Montessori Training Centre (IMTC). Many of our Adults have attended Montessori assistant's training.
Professional development is a priority for all staff. Adults and administrators regularly attend conferences, workshops, and seminars to both inspire and educate themselves. This includes our Akkas, a formidable support system, who are trained, tested and follow the same philosophy of the teachers diligently.
Our school fully incorporates all 5 core components of quality Montessori education:
1. Trained Montessori teachers
2. Multi-age classrooms
3. Using Montessori materials
4. Child-directed work
5. Uninterrupted work periods
With emphasis on continuous improvement, Adults of Redwood Montessori equip themselves in every way to realise the dreams of the children.
Slide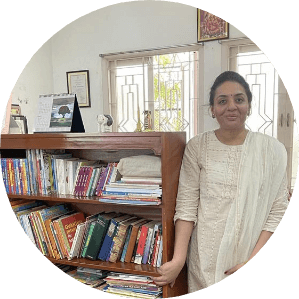 Working with children has been Madhura aunty's Mantra for over a decade, with sole concentration on upgrading her knowledge to do more in the field of empowering children. With an unparalleled passion for Redwood, she is realising the dreams of many children. In her own time she avidly cooks, bakes or travels to all corners of earth, even once hiking just to see the Nilgiri Tahr!
Slide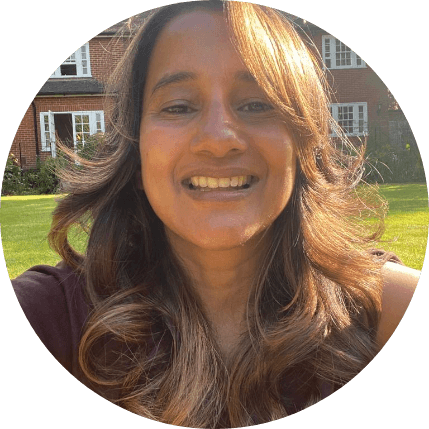 Co - Founder And Head Teacher
The soul of Redwood, Shankari aunty defined a starting point so strongly, it defined the journey of more than 2000 students who have passed through the halls of Redwood. Everyone knows of her complete love for books with her helming the book club, but her other love is that of theatre. Dramas and plays inspire her work in the school as well. She has conquered many peaks in her professional and personal life, one being the Adam's peak in Sri Lanka. She brings her vision for Redwood to life every single day with her dedication and heart.
Slide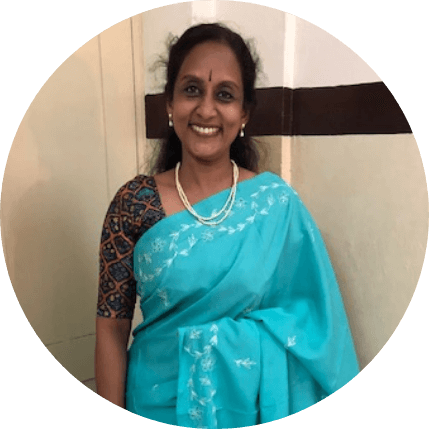 Even though the character of a teacher empowering children suits her the best, Anita aunty would also want to don different roles as an actor. With a passion for dancing and singing, this is not too hard to imagine. And as you can guess, in her spare time she immerses herself in the world of movies, with one exception being her adrenalin inspired escape of paragliding.
Slide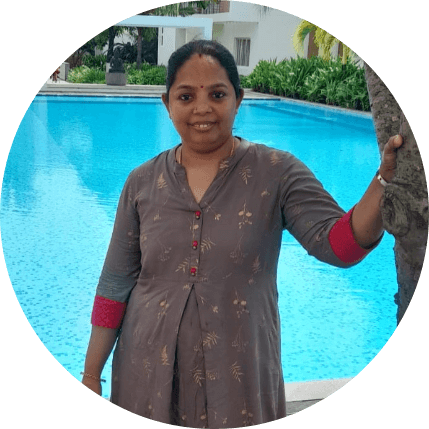 An integral part of Redwood, Usha has an avid love for cooking, to the point where she even caught the snack she wanted to cook! Ever energetic and bright, she loves gardening and has a keen industry in everything hospitality, naturally extending her warmth to more people.
Slide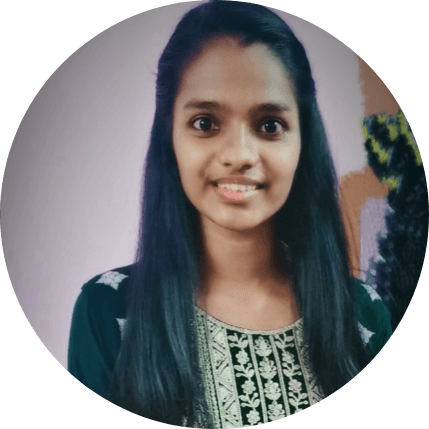 Aside from guiding young children, this enterprising teacher has also guilded a whole houseboat through the backwaters of Kerala. Her adventures don't stop here. She avidly tries out rangers in every amusement park she visits!. Sowmiya Aunty, in her spare time, loves listening to music and binge watches all the Masterchef episodes.
Slide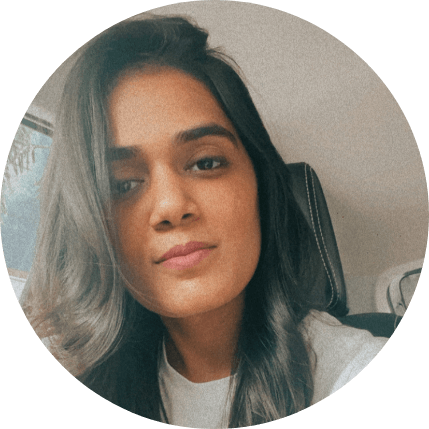 Aside from managing the dreams and goals of the children, this enterprising teacher is a multitasker and takes avid interest in everything to do with event management. In her spare time she tries her hand not only in baking deliciousness but also adventure sports.
Slide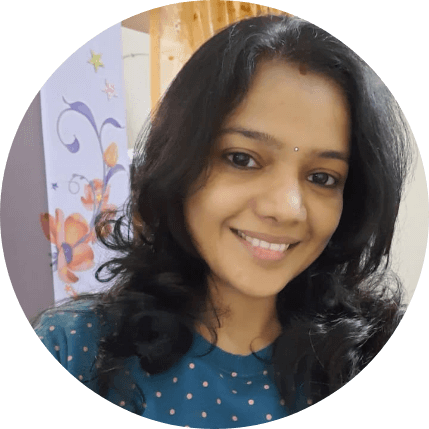 An explorer at heart, this Redwood teacher went on a solo trip to Venice and Rome, in the process exploring people and language, bringing her love for knowledge to the children. Always up for creating lifelong memories she loves to look not only at clothes through glass windows but also at the future through her tarot cards!
Slide
Life is a crazy ride and Aditi Aunty fully embraces this with her love for crazy rides in the amusement parks she frequents. She brings this energy to guide the children at Redwood too. She has recently developed an interest in cooking and is cooking up a storm. To relax, she turns to her favourite watchlist or playlist.
Slide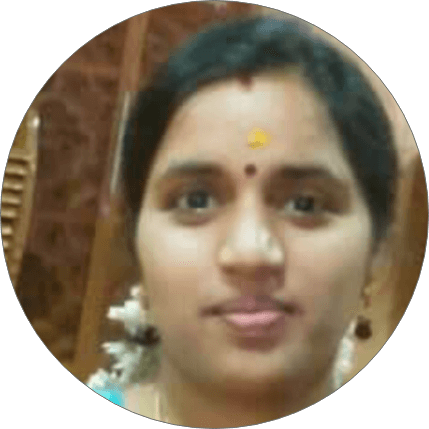 Once a teacher, always a teacher holds completely true for Arti. If you give her another chance she would still choose to help and guide children through this thrilling life journey. Her favourite music helps her keep motivated in being the best version of herself, except when she is sneaking away for a movie without telling her family!
Slide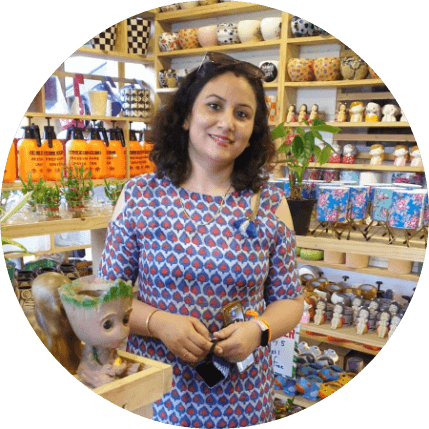 Movement is of core importance in Montessori and Shailja Aunty takes this seriously. A fitness enthusiast, she embraces Zumba as a way of life. She is constantly exploring the different Montessori methods, except that time she zoomed away on a superbike! She loves spending time with her family in her spare time.
Slide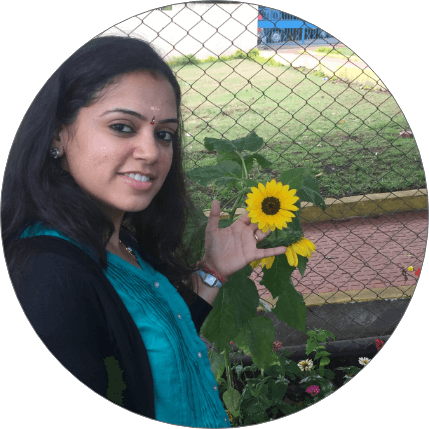 Art is an important part of Harini's life and she enthusiastically engages with the children, encouraging them to express themselves in all of art's mediums. As for herself, she pours her artistic side in creating lovely clothes and is simultaneously planning her exclusive boutique. . You should, though, ask her about her camping adventures in her college days !
Slide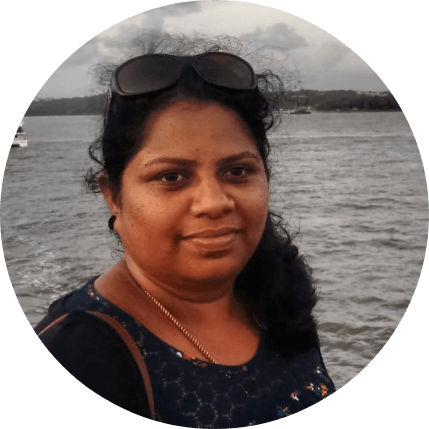 Uma Aunty's amazing feat of cycling 50km can come as a surprise to people who know her mostly as a warm homemaker. Both these facets make her an invaluable addition in guiding children. She loves being a homebody and immerses herself in gardening, with her favourite playlist on. She goes on long walks to take a break, and of course, there is cycling.
Slide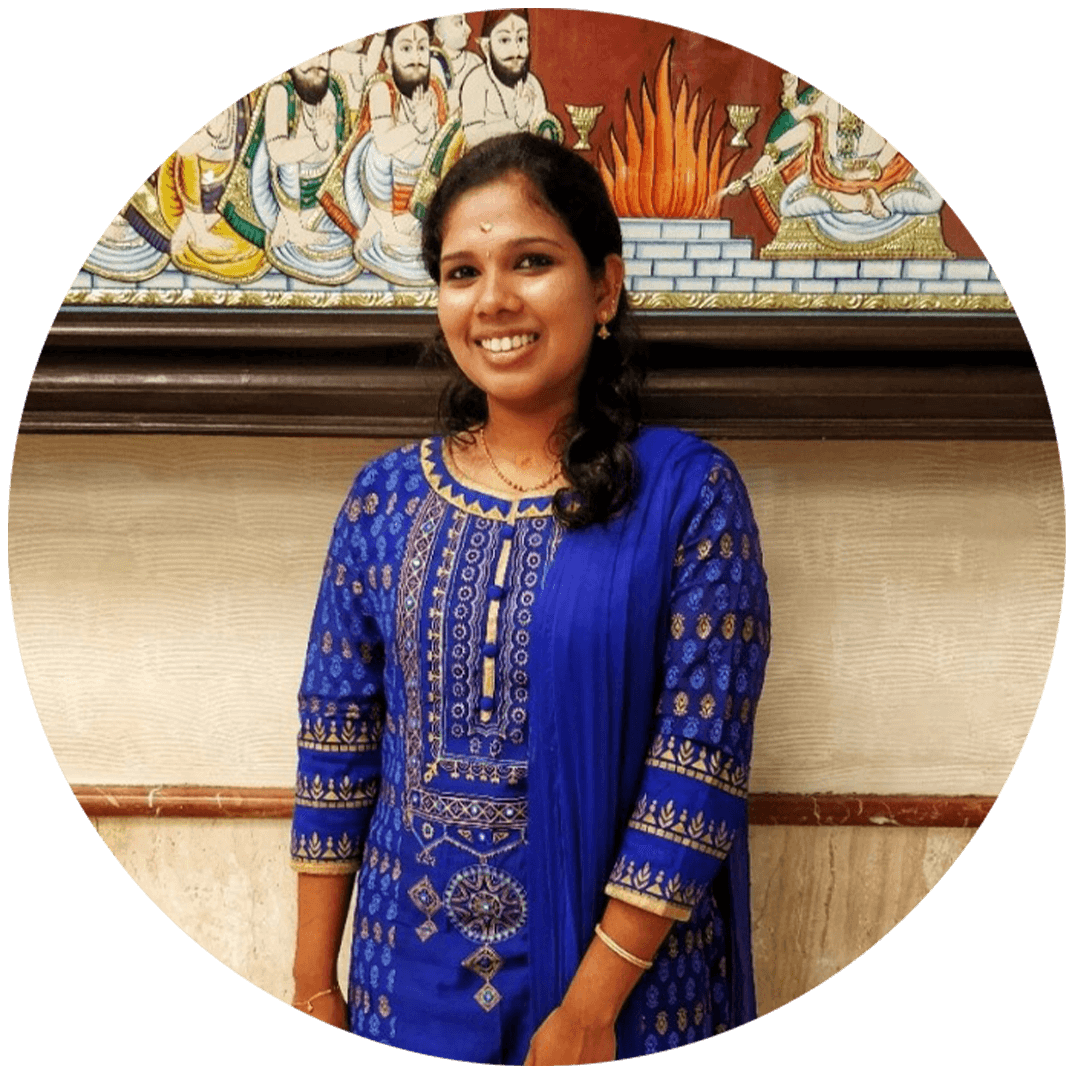 A passionate traveller at the core, Priyanka Aunty dreams of earning while travelling and reinvesting it to travel more. Her rich experiences are a refreshing addition to Redwood and her work with children reflect that. A fitness enthusiast, she includes movement in all aspects and running in the mornings gives the right start to her day. Her go to tale is her snorkelling adventure.
Slide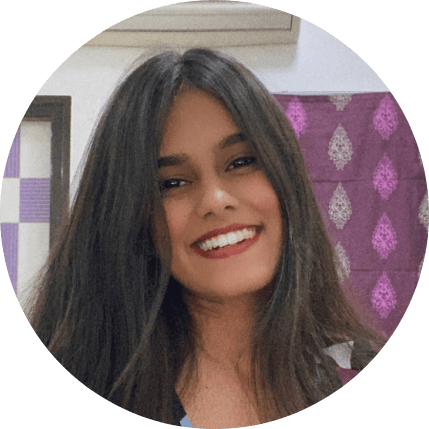 A media graduate and an artist, beading and painting are the two forms of art Rishika Aunty loves to work with the most. She extends her passion to children of Redwood, helping them express themselves to the fullest.
Slide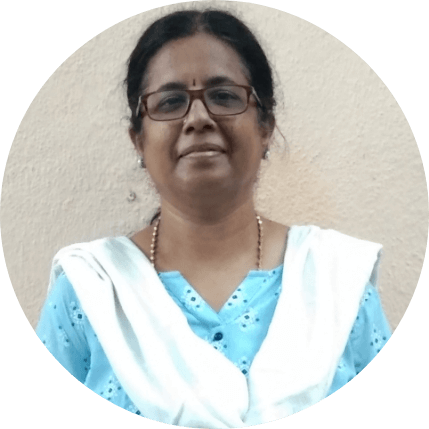 Creating art with absolutely anything around her is not just challenging but enthralling to her. This love of art is what she brings to the children who learn to express themselves through various mediums. Sivagami aunty wants to extend this love to adults who want to unleash the child in them.
Slide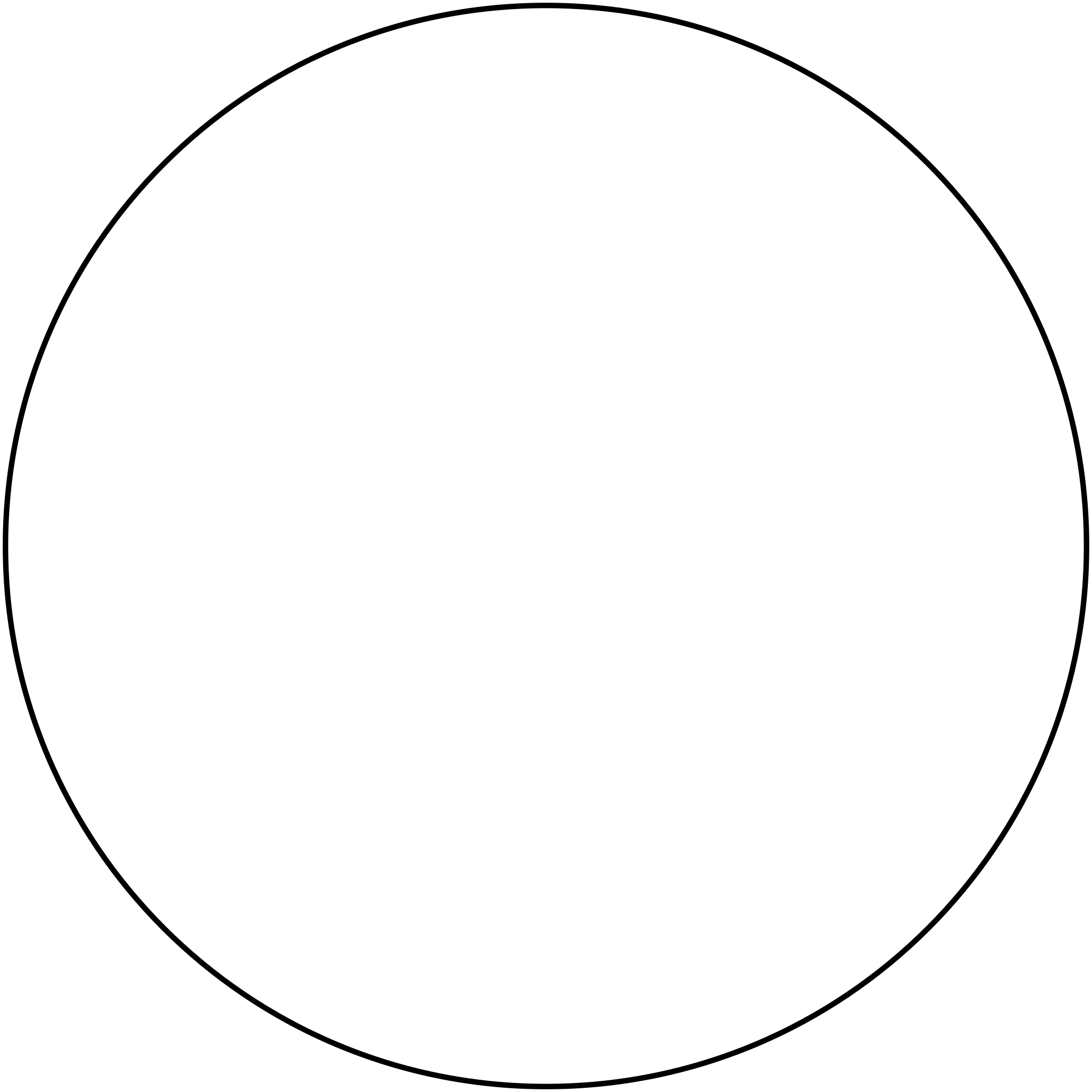 With her love for Tamil literature, she is a boon to the young children, who are starting their journey in the Tamil language with Gomathi's bright guiding light supporting and encouraging them in every step of the way. When not delving into the depths of the language, she loves playing throwball with her friends and surely emerging victorious every single time!
Slide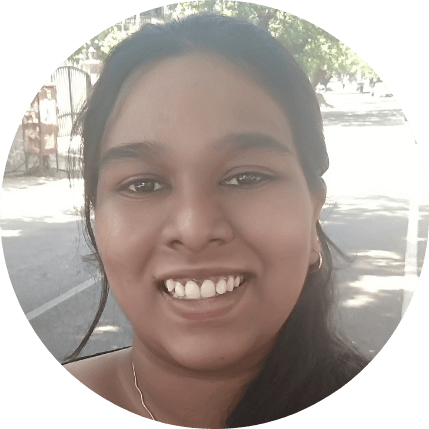 Psychologist, House of Children and Elementary
Her passion for developing creative content for children fits right into the curriculum of Redwood. Andrea Aunty brings her bright energy in all the activities with children. A proficient baker, she is planning to professionally immerse herself in the art of cake making in the future. As of now she is busy with her small baking adventures alternating it with slightly bigger ones like ziplining.
Slide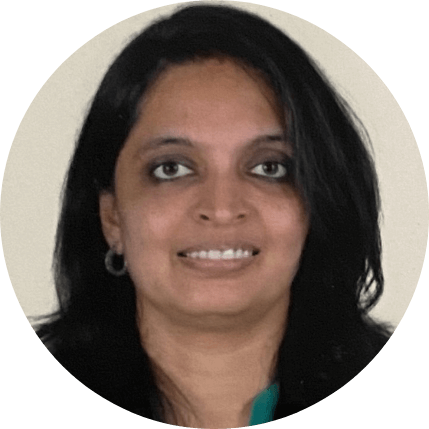 A complete advocate of the little ones and a teacher at the very core of her, Ramya Aunty loves to read books, watch movies and explore the world through dramatic lenses. Though her zip lining adventure was incomplete, In her spare time she can be found redecorating and rearranging her house to spice it up!
Slide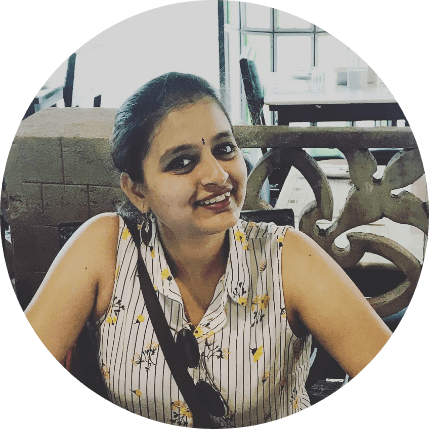 Be it singing, reading or drawing kolams, Aishwarya Aunty's love for children permeates in every aspect of her life. At Redwood she brings her passion of working with children to life and helps them in their ongoing adventures. Working with children in various aspects is her calling and she embraces it wholeheartedly.
Slide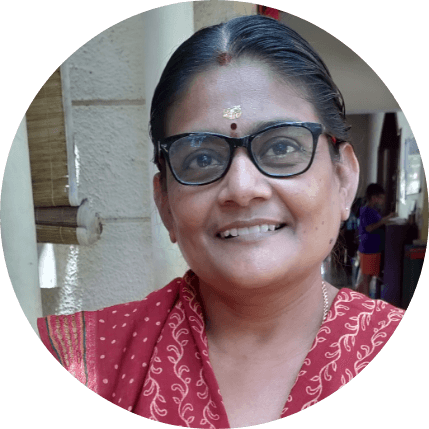 The journey of life is Subhangi Aunty's biggest adventure and she wants to experience every facet of it while helping the children experience the adventure to fullest too. In this journey her favourite part is visiting interesting places and meeting people from all cross sections. From children to elders, she wants to be of service to everyone who is on this ride with her.
Slide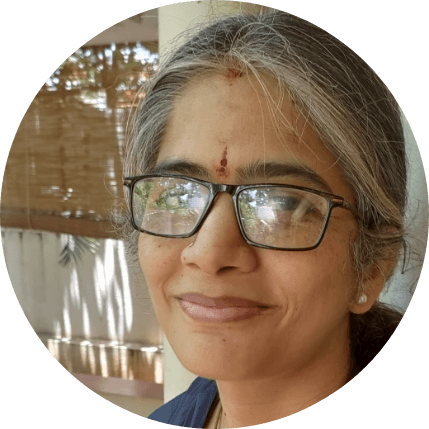 WIth her love for stories that are rooted in culture, Meena Aunty is a diehard fan of Tamil and Telugu literature. Her rich knowledge of stories is a constant delight to all the children at Redwood. In her spare time she watches old movies and listens to classics. Learning how to drive a scooter remains an adventure she will never forget.
Slide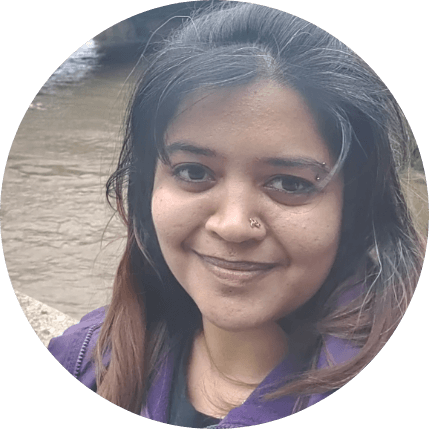 Passion for music and everything musical aside, Shilpa Aunty loves spending time with her 7 fur babies and binge watching every fun show released. Her peak adventure was when she back rolled into the sea with choppy waves!
Slide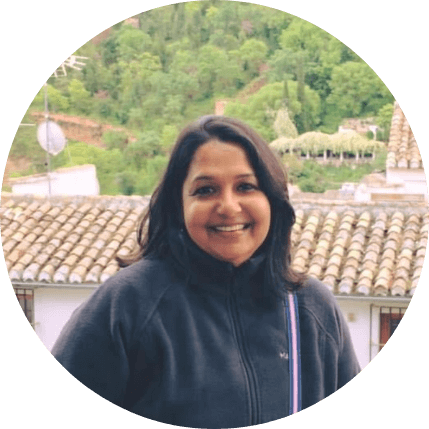 When not in school Joanne Aunty is around food - be it cooking, baking or eating. Singing songs from her favourite musicals, struggling to keep her houseplants alive, plotting holiday routes and breaking her head over social media algorithms are her daily activities. Yoga and swimming keep her moving, while reading and squishing the cat who has invaded her home relaxes her. She devours children's literature and is a storyteller at heart and a bard to the children at Redwood.
Slide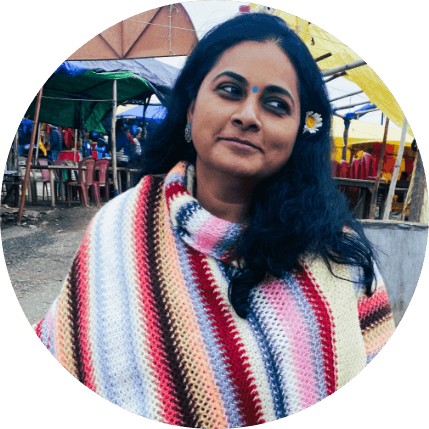 Computer Science, Elementary
This coder/ teacher knows the right language to convince kids to do the right thing! With her excess time mostly spent coding or cooking for her own gutsy kids, she does crave to, at many times, read and sleep. Yet ever entrepreneurial, she is coming up with new ideas to introduce to the tech world. Her adventures on the snowy hills of Himalayas, river rafting and trekking, are her fondest memories.
Slide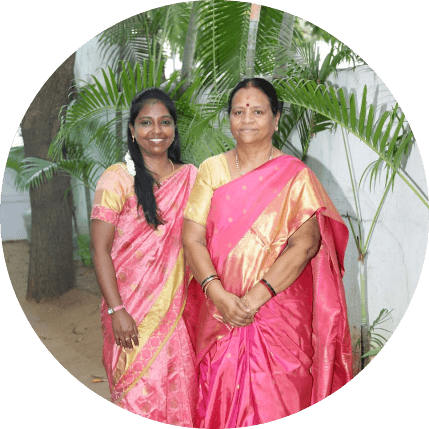 WIth an unbeatable rich tradition of working with children for the last 40 years, she brings with her not only tremendous experience but also all her motherly warmth. Her guidance to children at Redwood is invaluable and she is always up for helping anyone who calls out for her. Helping people is her hobby and passion and she would not have it any other way.
Slide
Her days are spent engaging with the tiny tots at Redwood and her evenings are with the tiny tots at home. Asha Aunty is a homebody who loves to spend time with children preferably while watching something fun with them.
Slide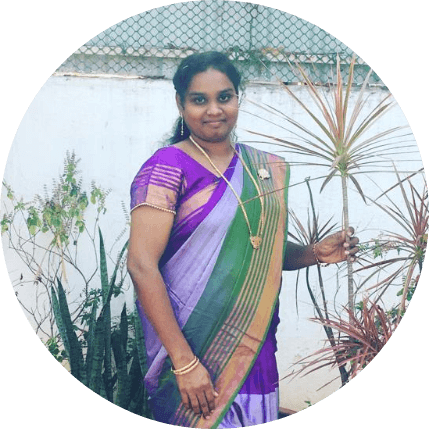 A devoted church goer, Vasantha Aunty spends most of her time in arranging various church activities which will be the community together. This is translated well in her work with the children. Aside from this, she also loves tending to her garden and cooking some delicious food. She firmly believes her biggest life adventure was her marriage.
Slide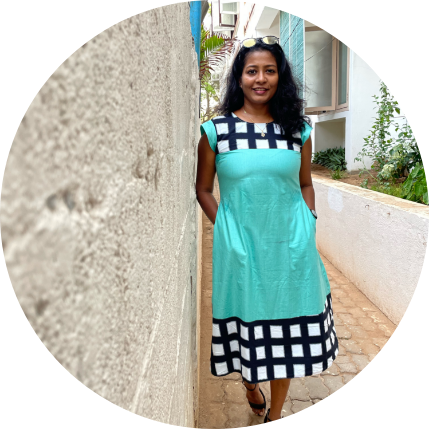 For Vidhya aunty, life has very specific designs. An art enthusiast, Vidhya aunty pours her talent in all the dresses that she designs with much love. Her joy is in shopping for fabrics and creating clothes that will be universally loved. She brings her art to the students as well and helps them in expressing themselves better. Aside from designing, trekking gives her adrenalin rush.
Our Associations ( Past & Present )
Looking to be a part of the Redwood Community?